DOUBLE FLASH // BRASS & LIGHT – Above
INTRODUCING EDITIONS
A curation of pieces transcending the ordinary into art.
The Limited Edition pieces showcase the pinnacle of craftsmanship and innovation. Our skilled artisans meticulously handcrafted each piece, ensuring absolute precision and attention to detail. No two pieces are ever identical, making each one a one-of-a-kind masterpiece. We invite you to explore our Limited Edition collection at our showroom, where our dedicated team will be delighted to guide you through the current range.
MADE IN MELBOURNE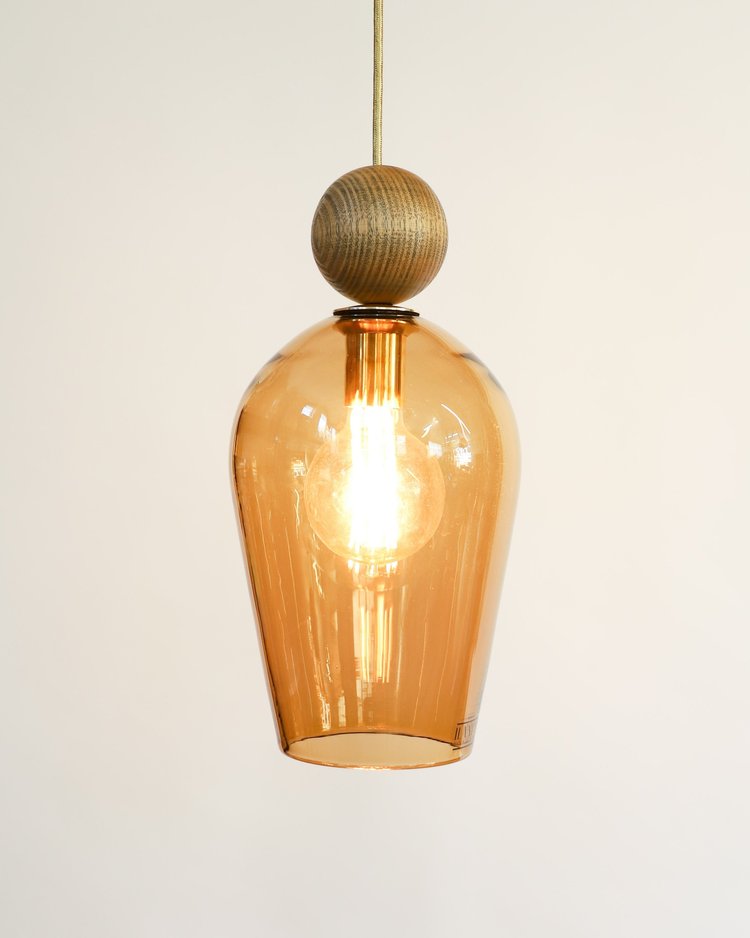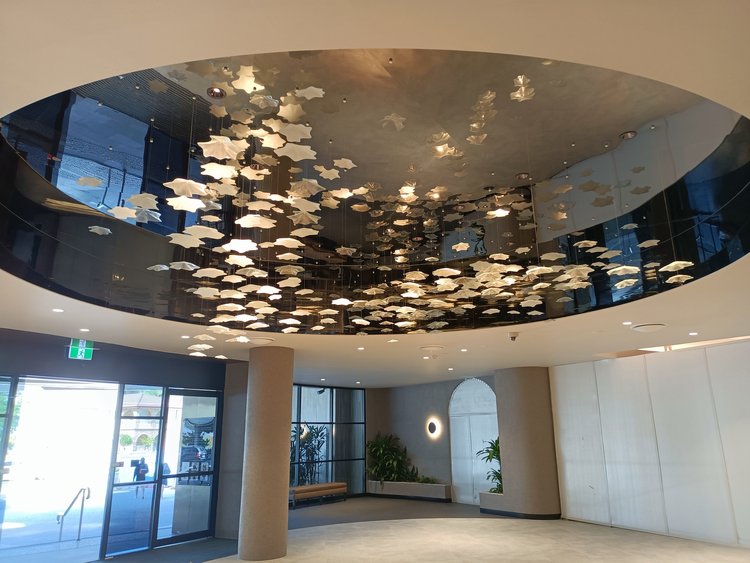 EASTS LEAUGE CLUB, QLD
Following the success of the award-winning design for the reception at The Playford Hotel, we continued to develop our Falling Leaves and added more forms and finishes to the range.
We're thrilled to share this most recent installation at Easts League Club in QLD. Over 300 floating glass leaves welcome venue guests and guide them from the main entrance towards the lounge, restaurant and bar.
In collaboration with Clui Design, a mirrored ceiling was installed to amplify the installation density and further elevate the grand entrance experience. A series of downlights illuminate the translucent glass leaves, creating a play of light and shadow mimicking sunlight through tree canopies.
DESIGN FRINGE
For the third year, Melbourne Fringe and Linden New Art present ­Design Fringe with its bold curatorial theme Speculation: Eight Billion Little Utopias. Design Fringe is an open-access experimental design program that supports artists, designers and makers at all career stages. This year's theme sets designers free to craft unconventional materials into playful and provocative object designs, imagining alternate utopias.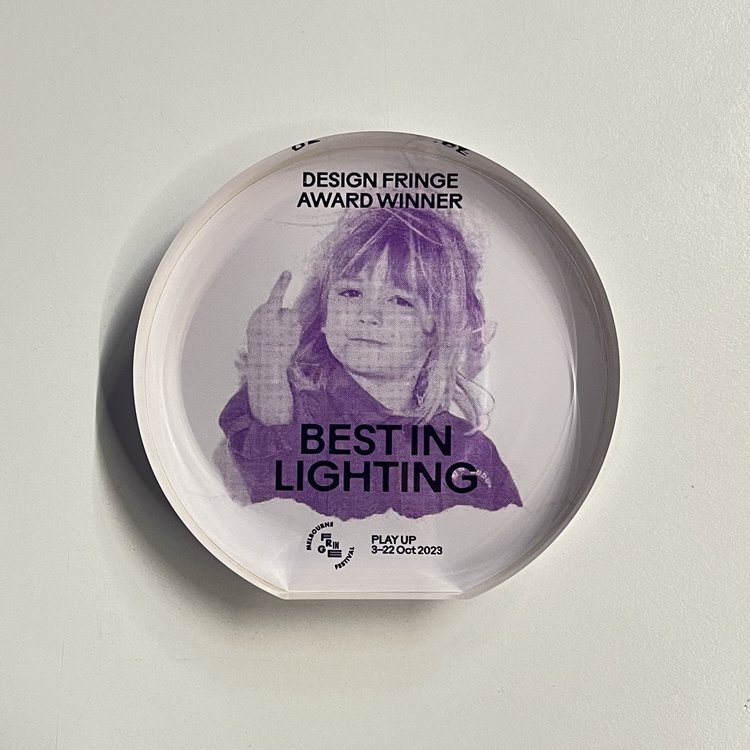 We're thrilled to announce that our installation, Cannons of Hope, has won the FRINGE DESIGN BEST IN LIGHTING award!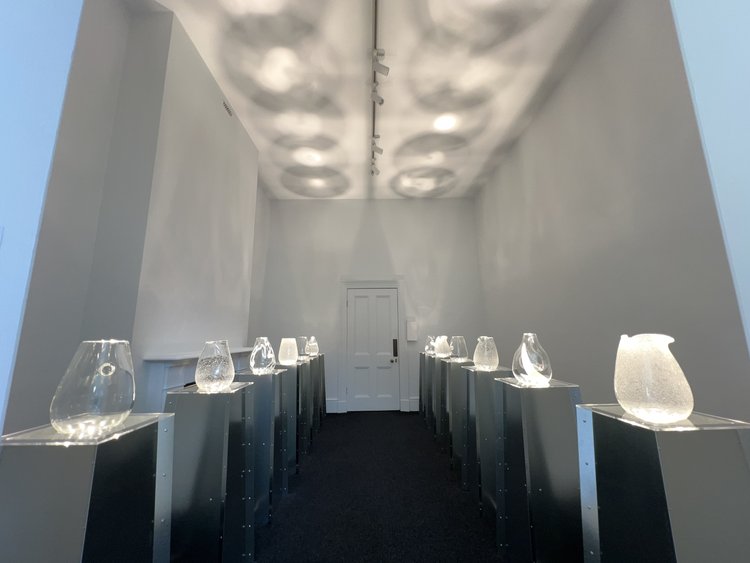 STAY IN TOUCH
ILANEL DESIGN STUDIO PTY LTD, 1/264 ST KILDA ROAD, ST KILDA VIC 3182, AUSTRALIA