Other Self
Masa Hoss
10.11 – 26.11
Opening reception 10.11 6-8pm
Ikebana Workshop 12.11 10-11am
Artist Talk 17.11 6-7pm
Stranger Gallery is delighted to announce 'OTHER SELF' a solo photography exhibition by Masa Hoss.
The collection presents minimalist photographic art with form, space and movement applied by design to evoke calm and presence.
A considered application of compassion science invites us to a conversation of equals that expands our self-other overlap, awakening compassion and our sense of belonging.
Visit Wednesday – Friday 12-5pm, Saturday 10am – 1pm & by appointment
Opening Reception
10.11 6-8pm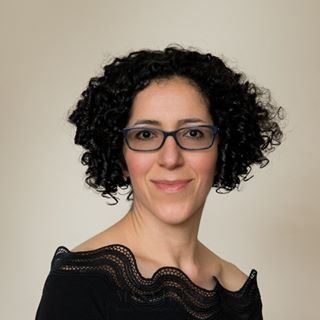 It was while pausing a flourishing business career to wonder some of life's persistent questions, Masa turned her attention to creative photography.  She completed her photographic studied with the New York Institute of Photography in 2016 subsequently taking on an ever growing variety of commissions.
A unique mix of creative vision and visual precision distinguishes her work, influenced by a career as a strategist and an academic background in engineering.
Her work is informed by a passionate thirst for enquiry and an aesthetic awareness gathered from the cultural influences of Iran, New Zealand, Japan and Australia, concentrating on brand, portrait and art photography, and her practice of sumi ink painting.
Masa's minimalist visualisations transport us with reverence, humour and gratitude to a realm of contemplation, a moment of calm to breathe and focus. It invites us to pay compassionate attention, to feel our connection and belonging to this world.
IKEBANA WORKSHOP with Shoan Lo
12.11 10-11am
Tickets $51.64
Intimate setting of eight
Come to relax and make an ikebana flower arrangement at this one-hour all-inclusive class.
Immerse yourself in the meditative experience of Japanese floral art. You won't need to bring anything to the class, and will go home with your own small ikebana arrangement.
Your facilitator, Shoan, will provide a brief introduction to ikebana, as well as guidance on how to start your own ikebana journey.
Shoan is a certified Ikebana Teacher who runs weekly classes teaching the Sogetsu Ikebana style. With a background in architecture, she has ikebana training under the guidance of Shoso Shimbo since 2005. Being passionate about promoting ikebana, she helped Shoso Shimbo in finding the "Ikebana Gallery". She is widely exhibited. Most recently, her ikebana mask has won the first prize for the Mask Making Challenge of the 2020 Royal Melbourne Show.
She is currently the Associate Director of the Ikebana Gallery Award Committee and a facilitator of the Ikebana Dojo. She has been appointed as secretary for the International Society of Ikebana Research since 2020.
JOIN US IN CONVERSATION – Artist Talk
17.11 6-7pm
Compassion in philosophy, science, art and design
Jamie Strathairn, Colin Chee, Ben Yusop, Masa Hoss
Jamie Strathairn is co-founder and lead trainer at Yoga 8, Melbourne, with extensive Yin training through world leading teachers, Bernie Clark, Jo Phee and Joe Barnett.
Jamie has a passion for anatomy, physiology and combining Eastern & Western philosophy, bringing to our conversation a uniquely comprehensive perspective of wellbeing and philosophy of compassion.
Colin Chee is the Creator and Creative Director of Never Too Small, a YouTube channel dedicated to showcasing the best in small footprint design and living. A master story teller, Colin tells the essential of each story and has grown an audience base of over 2.2 million YouTube subscribers in a few short years.
Reducing our footprint is compassion in practice. Colin's work interrogates how smart architecture and innovative design can be used to transform small spaces and the future of our cities.
Ben Yusop is the founder of Ben Yusop Design Studio. With a degree in Architecture and more than 10 years of experience in design, Ben crafts refined interiors with meticulous consideration, commitment, and respect for the environment.
Ben has a passion for biophilic design, respecting the dichotomy between inside and out. His designs are founded on principle that buildings should be grounded within their landscape increasing our connectivity to the natural environment through considered design.
Masa Hoss is a mixed media artist with fine art photography and sumi painting practices. Masa's minimalist visualisations transport us with reverence to a realm of contemplation.
She will share findings from the contemporary compassion science and how they informed her artwork to invite a conversation of equals that expands our self-other overlap, awakening compassion and our sense of belonging.