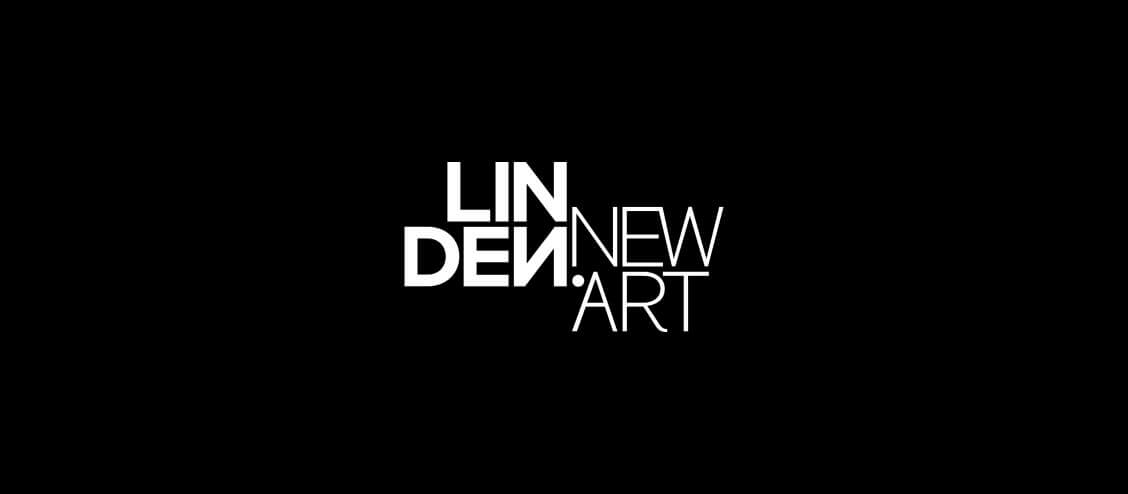 As the crisp autumn air descends upon us, our team at Linden has curated an exciting lineup of public programs and family activities that are sure to warm your heart and ignite your creativity. Whether you love getting crafty, exploring new art forms, listening to insightful talks, or simply chatting with fellow art enthusiasts, we've got you covered.
Whatever way you choose to play, create, or participate, be sure to share your process with us. We'd love to see what you come up with! Oh, and of course, don't forget to pop into our space and spend some time with the current shows that inspire us all:
Abdul-Rahman Abdullah > Journeys
Kate Just > Self Care Action Series
Nell > Old New Wave
Fire Escape Contemporary Art > The Escape
Happy making & exploring,
Vincent, Liam, Keir, Shelley, Karl, Emilie, Caitlin & Isabel
---
BRAVE NEW ARTISTS > HOLIDAY PROGRAM
---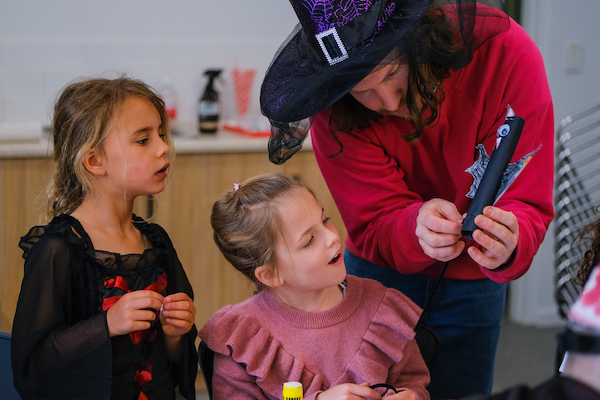 Tuesday 18 April to Saturday 22 April, 10AM > 3PM, FREE, Limited Spots
Pull back the curtain of the art world, be an artist, create your own masterpiece, try out being a curator, and install your exhibition – everything is possible for Brave New Artists at Linden this school holiday.
This April, you are invited to join us for Brave New Artists > Holiday Program. Across five days, the young participants will explore various kinds of art making, will meet artists, curators and art professionals and get know how an art gallery works.
---
LINDEN CREATES
---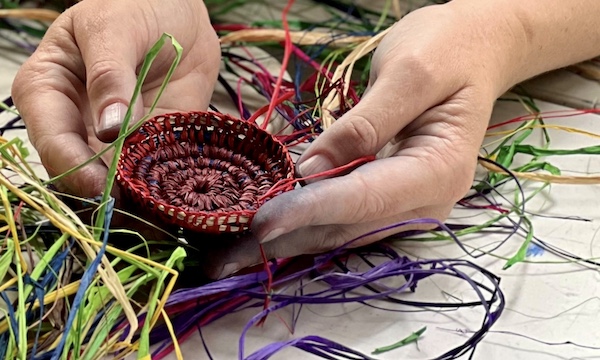 BASKET WEAVING MASTERCLASS WITH HELEN PHILIPP
Saturday 6 May 2023, 11AM > 4PM, Limited Spots
Discover the art of basket-weaving with local visual artist and sculptor, Helen Philipp. In this creative and relaxing masterclass, you'll explore various shaping techniques and start your own woven basket using Madagascan Raffia.
With Helen's guidance, you'll learn valuable insights about working methods and color use that you can apply to your own projects. And don't worry if you don't finish your basket during the masterclass — Helen will equip you with the skills to complete it at home.
---
LINDEN PLAYS
---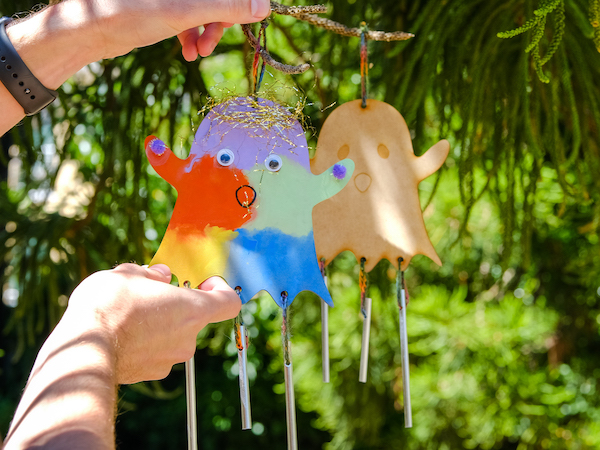 MAKING GHOST WIND CHIMES
Saturday 1 April, 1PM > 2PM, FREE, Limited Spots
Make a wind chime that blows you away!
Get creative and join us for a free wind chime workshop inspired by Nell's exhibition, Old New Wave. Make your very own ghost wind chime and decorate it using colourful markers, glitter, and pom-poms.
This workshop is perfect for all ages, you can take your creation home or hang it on a tree in our beautiful Linden garden.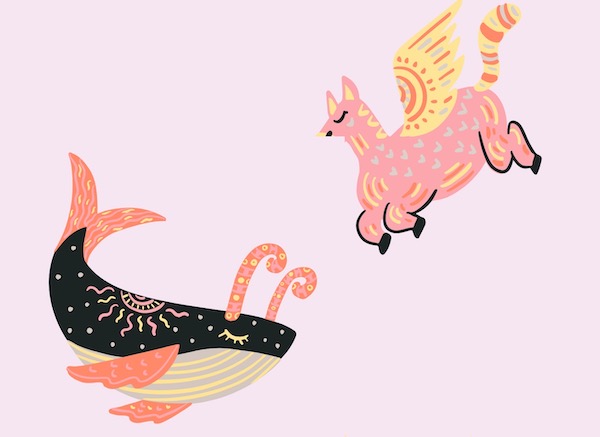 SCULPTING MAGICAL ANIMALS
Saturday 20 May, 1PM > 2PM, FREE, Limited spots
Join Iranian/Australian artist Kate Robinson for a fun animal sculpting workshop and discover the enchanting world of Abdul-Rahman Abdullah's exhibition, Journeys.
Starting with a guided tour of the exhibition, participants will gather inspiration before unleashing their imaginations to sculpt and decorate their own magical animals using modeling clay, gems, and glitter.
This workshop is open to all ages.
---
MEET THE ARTIST > ABDUL-RAHMAN ABDULLAH
---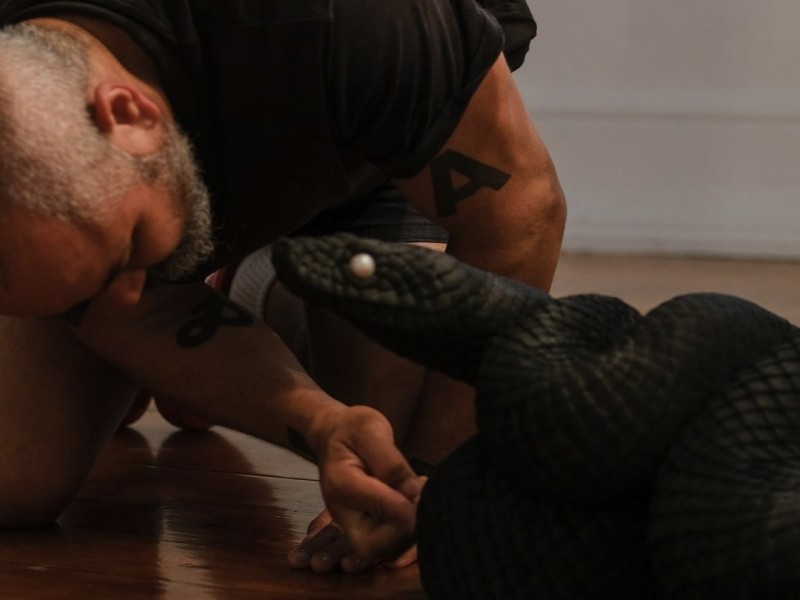 Sunday 2 April 2023, 12PM > 1PM, FREE

Join Abdul-Rahman Abdullah for a relaxed floor talk about his new solo exhibition, Journeys, as the artist shares his thoughts about the intersections of identity, culture and the natural world.
---
KNITTING CIRCLE WITH KATE JUST
---

Wednesday 12 April 2023, 12PM > 2PM; Saturday 13 May 2023, 11.30AM > 1PM
Join us for this special event and be part of a live knitting circle, connecting with your community while contributing to artist Kate Just's latest art project, Conversation Piece.
Extended from Just's exhibition Self Care Action Series, this public knitting circle celebrates the rich traditions of women crafting textiles collectively and creates space for participants of all genders to engage with conversations, share stories, and generate something powerful as a community.
---
IMAGES > Halloween Workshop, Linden Plays, 2022. Photograph: Shelley Xue. > Basket weaving masterclass with Helen Philipp, Linden Creates, 2023. Image courtesy of the artist. > Make your very own ghost wind chime, Linden Plays, 2023. Photograph: Shelley Xue. > Magic Animal Series, 2022. Designed by Sketchify Mexico. > Abdul-Rahman Abdullah installing I am your treasure at Linden New Art, 2023, stained wood, Mabe pearl, lighting, 100 x 70 x 70cm (snake). Photograph: Shelley Xue. > Kate Just in her studio holding her work knit, 2022, hand knitted acrylic yarn, canvas, timber, 55 x 40cm. Image courtesy of the artist.

ADDRESS & CONTACT
Bunurong Boon Wurrung Country
26 Acland Street
ST KILDA VIC 3182
T > 03 9534 0099
E > gallery@lindenarts.org
W > lindenarts.org
LINDEN NEW ART & LINDEN PROJECTS SPACE
OPENING HOURS > FREE ENTRY
Tuesday to Sunday 11AM – 4PM
Closed Mondays & Public Holidays.
PLAN YOUR VISIT
Linden is committed to providing a safe and accessible space for your visit. Learn more about our location and start planning your visit here.