We have a range of events coming up in February to book into, whether you are an artist, art lover or simply love to hear music in the great outdoors. We have you sorted.
As an artist, you might have been curious about undertaking a public art project but not sure where to start. Join us for a free Artist Speakeasy where we learn from some leading artists.
Bring some friends and enjoy Linden's beautiful garden in a new way. Monica Jasmine Karo will be joined by Nina Rose for a special musical performance in front of the gallery as part of the St Kilda Festival event.
If you are a little bit curious about how Anna Hoyle came up with the title of her exhibition, Your choc-mint pelvik floor is so boring, come and hear her talk about this new vibrant body of work.
And of course, don't forget to visit the gallery and explore our current exhibitions:
> Linden Postcard Show 2021-22 until 27 February
> Anna Hoyle's Your choc-mint pelvik floor is so boring until 27 February
> Ellis Moseley's The Work is not the Work until 6 March in the Linden Projects Space.
We hope to see you soon.
Melinda, Lyn, Juliette, Linda, Shelley, Hana, Ada & Clare
---
ARTIST SPEAKEASY > PUBLIC ART PROJECTS
---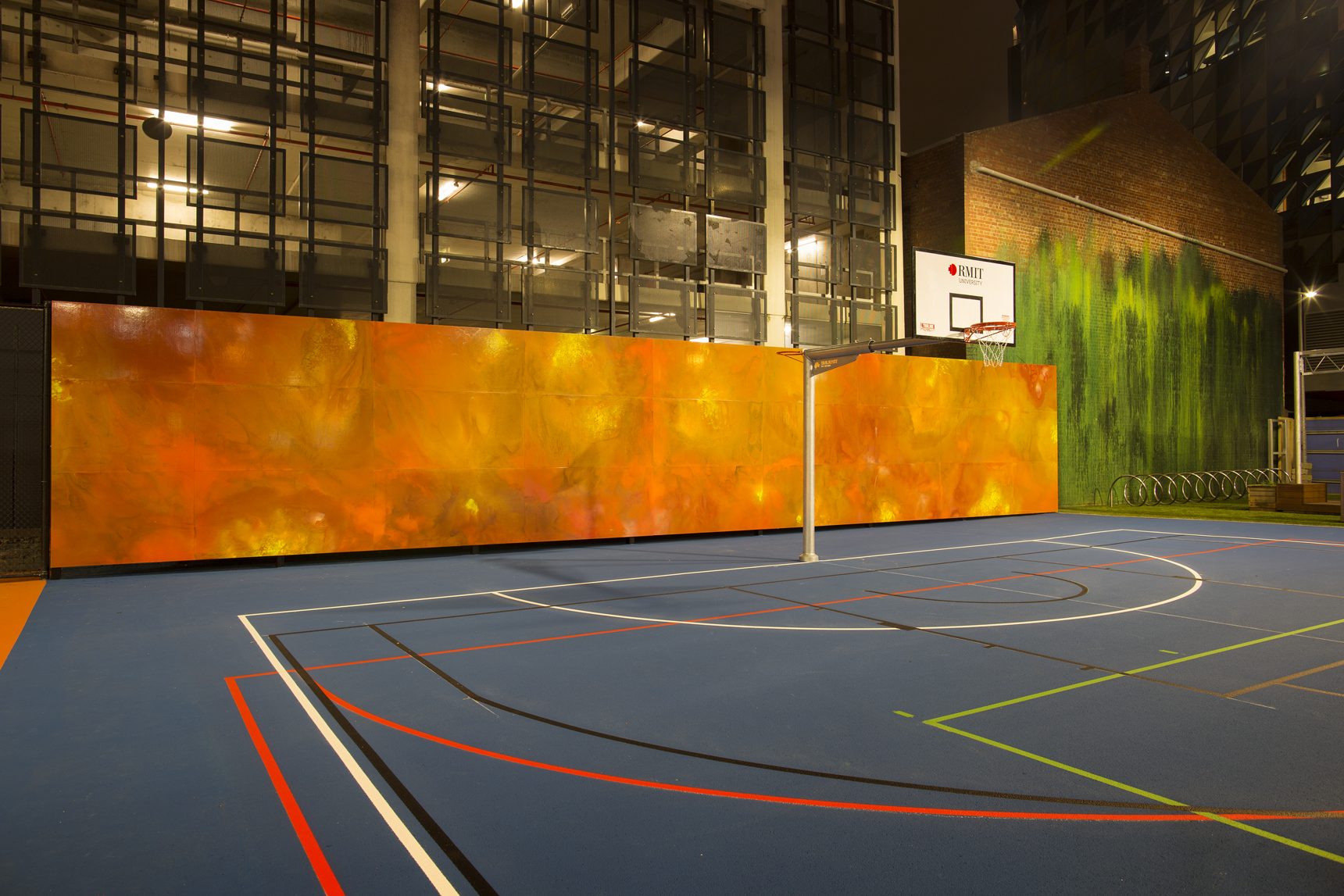 How do you approach a public art project?
Does public art only happen outdoors?
Join Gallery Director Melinda Martin in a lively conversation with artists Ash Keating and Emma Coulter as they share their insights into public art projects. Hear their tips on delivering successful projects and how to meaningfully engage with communities and places. This is a unique opportunity to hear from industry professionals with plenty of time to ask questions and discuss the challenges of making public art.
Register now for this livestream event.
WHEN > Thursday 10 February 2022
TIME > 6PM to 7PM
COST > FREE, bookings required
ACCESS > Live on YouTube and Facebook
---
ST KILDA FESTIVAL > MONICA JASMINE KARO AND NINA ROSE
---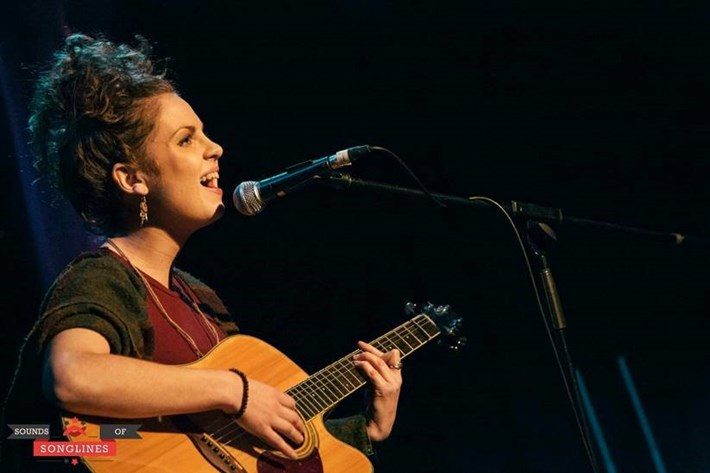 Enjoy the sounds of the St Kilda Festival at Linden New Art. Bring a picnic blanket and find yourself a spot in the garden to listen to these very special performers. We know you won't be disappointed.
Monica Jasmine Karo also known as MpathSoul – is a singer-songwriter, actor and spoken-word artist. Monica has been performing in Naarm for 10 years and has an authentic soulful voice, highlighting her Gunai, Gunditjmara and mixed European heritage. She infuses fiery spoken-word poetry with her music and her work has been described as "connected to earth and spirit, portraying important messages of woman's wisdom". In 2021 Monica performed alongside Allara, Bumpy, Alice Skye, Ensemble Dutala and friends, for the Opening of the Yaluk-ut Weelam Ngargee Festival and the opening of Yirramboi Festival. Monica performed as a leading role in Ilbijerri Theatre Company's production, Heart Is A Wasteland by John Harvey, music by Lydia Fairhall, directed by Rachael Maza, premiering the sold-out season at Darwin Festival 2021 and will be releasing her debut album in 2022.
Monica will be joined by her good friend and singer-songwriter Nina Rose who blends her velvety vocals and mellowing guitar rhythms taking you on a folky acoustic carpet ride.  Influenced by artists such as Tracy Chapman, Emmylou Harris and Nina Simone, her original songs tell tales of love, loss and everything in between. Whether she's singing in bars, on the street, in nursing homes, to her little nephews, she brings a contagious energy that will get you grooving along.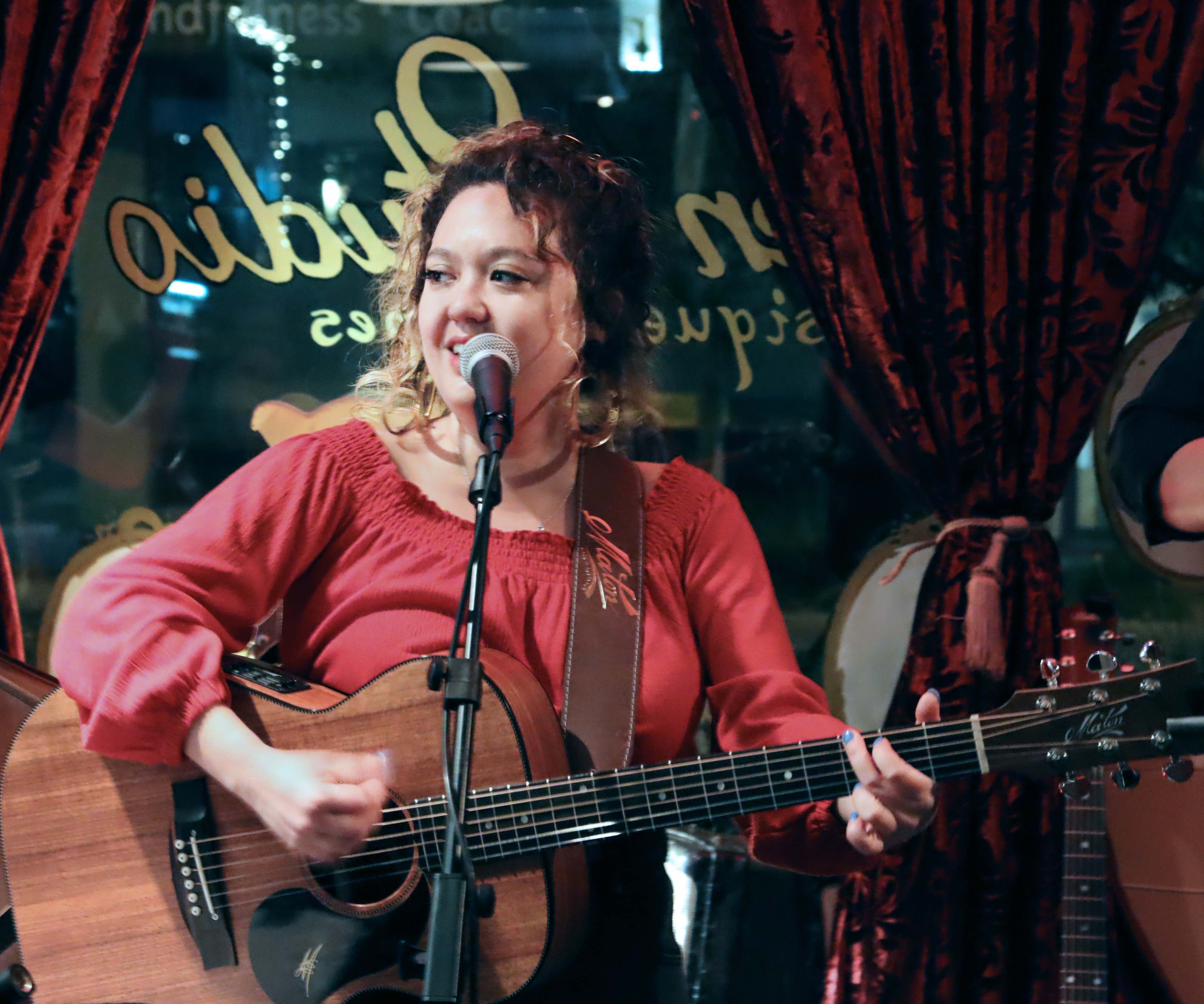 We know you'll enjoy this hour long performance.
We know you'll enjoy this hour long performance. Don't forget to bring a mask as it might be tricky to socially distance.
WHEN > Sunday 13 February 2022
TIME > 2PM to 3PM
WHERE > Linden New Art
COST > FREE, bookings required
---
MEET THE ARTIST > ANNA HOYLE
---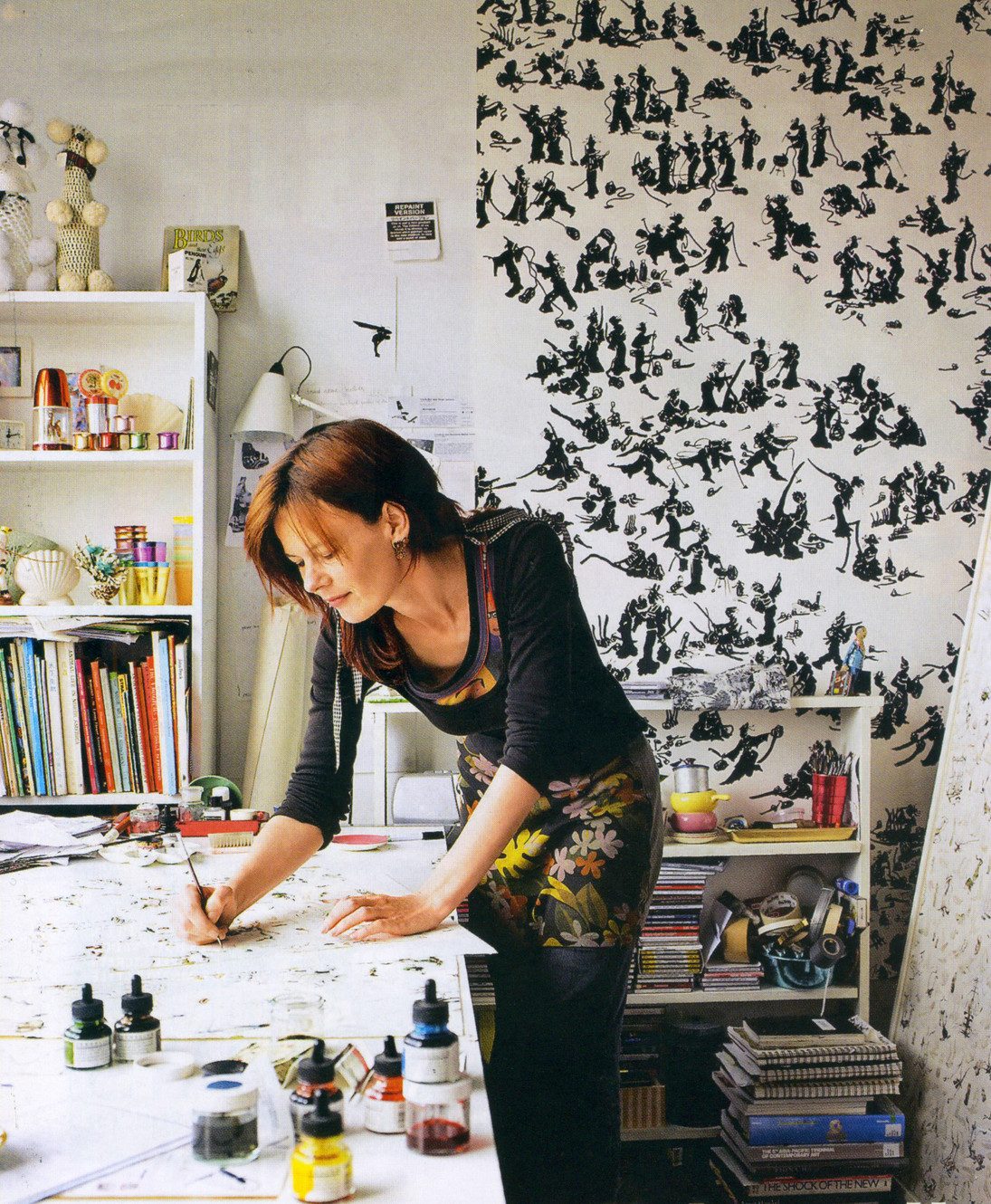 Join curator Juliette Hanson for a lively conversation with Melbourne-based artist Anna Hoyle about her recent work in Your choc-mint pelvik floor is so boring.
In this exhibition Hoyle presents a collection of 'fictional' book paintings and works on paper that have been inspired by social trends such as the self-help book and the wellness industry. Hoyle's work also addresses issues related to consumerism and the environment with an ironic and sometimes absurd approach that combines comedy and tragedy in equal measure.
There will be plenty of opportunity to ask questions and get involved in this live event at Linden New Art.
WHEN > Thursday 24 February 2022
TIME > 6.30PM to 7.30PM
WHERE > Linden New Art
COST > Free, RSVP to secure your spot as numbers are limited due to COVID-19 restrictions.
---

---
IMAGE CREDITS >  Ash Keating, RMIT Urban Square 2014, Commissioned by RMIT Gallery in collaboration with Peter Elliott Architecture. Photograph: Tony Owczarek > Portrait of Monica Karo. Photograph: Courtesy of St Kilda Festival > Portrait of Nina Rose. Photograph: Courtesy of Ninca Rose >  Anna Hoyle in her studio. Photograph: Courtesy Anna Hoyle.
ADDRESS & CONTACT
Boonwurrung Country
26 Acland Street
ST KILDA VIC 3182
T > 03 9534 0099
E > gallery@lindenarts.org
W > lindenarts.org
LINDEN NEW ART & LINDEN PROJECTS SPACE
OPENING HOURS > FREE ENTRY
Tuesday to Sunday 11AM – 4PM
Closed Mondays & Public Holidays.
BOOK YOUR VISIT
In order to maintain a low number of visitors inside the gallery, we highly recommend to book your visit at Linden here.
COVID-19 VISITOR INFORMATION
In order to protect everyone's health and wellbeing, please read the COVID-19 Visitor information before visiting the gallery.
We look forward to seeing you soon.