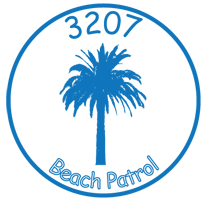 THANK YOU
to our volunteers for attending our November group beach clean!
Thanks to the amazing 44 volunteers (and some canine helpers) for another great effort in cleaning our Sandridge beaches and surrounds this month.
In total we collected 25 bags – rubbish and recyclables combined.
Here are the stats of the items counted:
8 glass bottles
60 plastic bottles
36 cans
21 coffee cups/lids
4 masks
2 syringes
98 straws
Community volunteers in action, making a difference. 
THANKS EVERYONE!  
Our seabirds & marine life are safer and grateful.
Our next group clean and the final for this year: Sat 3 Dec 22 
If you do any individual cleans, please you can use our  LitterStopper app to record your efforts.  There are 4 options to choose from: full audit, partial audit, standard BeachPatrol clean (includes counting glass bottles, plastic bottles, alum cans and coffee cups/lids) or a no sorting clean.  Email us (3207@beachpatrol.com.au) for more details.
Keep well and safe!
Happy Beaches!