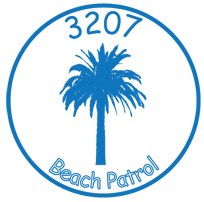 MANY THANKS
for helping at our
May group clean 
Thanks to the 21 volunteers and 4 dogs who braved the elements last Saturday to help clean the big Port Melb beach!  Great team effort!
A total of 8.5 bags of rubbish/recyclables were removed and are no longer a threat to our wildlife.
Our counted items:
8 glass bottles
28 plastic bottles
27 cans
13 coffee cups/lids
39 straws
6 lollipop sticks
2 masks
1 syringe
We are community volunteers in action in our local area.
THANKS TO EACH AND EVERYONE FOR MAKING A DIFFERENCE!  
Our seabirds & marine life are safer and grateful.
Our next group clean:
Sat 3 June 23 
Mark your calendars.  An email reminder with details will be sent closer to the date.
Remember anytime you do individual cleans, please use our LitterStopper app to record your efforts.
There are 4 options to choose from: full audit, partial audit, standard BeachPatrol clean (counting glass bottles, plastic bottles, alum cans & coffee cups/lids) or a no sorting clean.
All data goes directly to our BeachPatrol website and the LitterWatch portal of DEECA, Department of Energy, Environment and Climate Action (formerly DELWP).
Email us (3207@beachpatrol.com.au) for more details.
Keep well, warm and safe!
Happy Beaches!