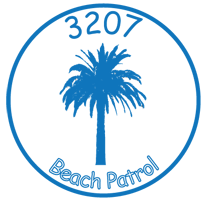 THANK YOU
for attending our October group beach clean!
Thanks to the 40 volunteers (& canine friends) who turned out to clean the beaches around Lagoon Pier on Saturday.  Thankfully, there were enough of us for the beaches, so some went to the nearby streets to collect litter.
In total we collected 13.5 bags – rubbish and recyclables combined.  
Here are the stats of the items counted:
8 glass bottles
13 plastic bottles 
26 cans 
35 coffee cups/lids
1 mask
1 syringe
Community volunteers in action, making a difference. 
Thanks everyone.  
Our seabirds & marine life are grateful.
Remember
SPRING CLEAN THE CITY 
Sat 8 Oct 
Next group clean: Sat 5 Nov 22 
If you do any individual cleans, please you can use our  LitterStopper app to record your efforts.  There are 4 options to choose from: full audit, partial audit, standard BeachPatrol clean (includes counting glass bottles, plastic bottles, alum cans and coffee cups/lids) or no sorting clean.  Email us (3207@beachpatrol.com.au) for more details.
Keep well and safe!
Happy Beaches!